Genesis of a Coup
Chronology of How the PRP Bylaws "Amendment" Evolved:
An Insider's Account
By Janet Kobren, 3/15/20
(based on her report given during her 02/25/20 appearance on What's Happening With Ralph Poynter BlogTalkRadio show [A])
Introduction
I will be talking about the evolution of the controversial proposed bylaws amendment to the Pacifica bylaws that is currently undergoing a membership vote. I will say up front that I am opposed to the amendment as is Pacifica Fightback, the national coalition which I am part of.
I have been a KPFA Listener member for over 30 years. I was on the KPFA Local Station Board for 6 years, I was a PNB Director for 3 years and the PNB Secretary for 3 years.
The Pacifica Foundation is a 501c3 nonprofit radio network which owns the licenses of 5 stations across the nation, KPFA in Berkeley, KPFK in LA, KPFT in Houston, WPFW in DC, and WBAI in NYC.
Pacifica Restructuring Project (PRP)
This amendment to the Pacifica bylaws (well it's actually a revision rather than an amendment) was crafted by a small, self-selected group of Pacifica activists as their Pacifica Restructuring Project which I'll refer to as PRP. Contributors to the PRP come mostly from KPFA-land in the Bay Area that include Carol Spooner, Carole Travis, Sherry Gendelman, Donald Goldmacher, Susan da Silva, Aki Tanaka, and Peter Franck. KPFT Director/former Executive Director (iED)/former PNB Secretary Bill Crosier is part of this group as well. I know the cast of characters and they are not terribly representative diversity-wise of the KPFA membership or community. Carol Spooner is usually attributed with writing the current bylaws, and PacificaFightback sees the PRP amendment as a mechanism that would lead to the break up the network and the end of Pacifica's democratic governance structure.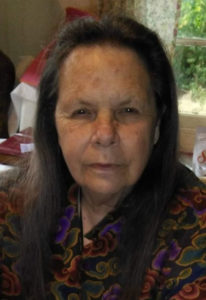 Some in the PRP group have been working on such a bylaws revision for years. They obtained enough signatures on a membership petition and submitted it in late September last year to the at-the-time PNB Secretary Bill Crosier. This was right around the time of the WBAI shut-down which involved three current and PRP-identified Directors who had been in the earlier controlling majority of the PNB. In early October 2019 there was a change in factional alignments and when a new majority took control of the PNB they succeeded in getting WBAI back on the air.
Since the process to approve the PRP amendment would not have been completed by the bylaws deadline of December 31, some in the PRP went to court to get a judge to step in to hasten the process. Gregory Wonderwheel, Carol Spooner's husband, is their attorney. The judge has ruled in favor of the PRP, and in doing so has overridden some of Pacifica's bylaws. Courts are not supposed to do this.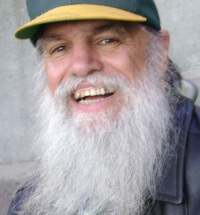 Coco, UCR, and SaveKPFA
I started getting active when KPFA was shut down in 1999. A number of years later I became part of a small group of KPFA activist members most of whom were or had been part of KPFA or Pacifica governance. The group called itself "coco" (see more about this below) and primarily focused on ensuring the Delegate elections at KPFA were fair and followed the bylaws. Coco's members supported the Independents for Community Radio faction at KPFA, later to become United for Community Radio or UCR until relatively recently when the UCR faction split, some joining the United for Independent Radio (UIR) slate while others formed Rescue Pacifica. UCR which I had affiliated myself with until early 2017 advocated for fair treatment for unpaid staff, a Program Council, and a diversity in programming and staff.
The opposition faction at KPFA was and is called SaveKPFA which I will refer to as SK. SK had previously called itself Concerned Listeners, and had actually stolen the SaveKPFA name from the original Save KPFA that had "championed democracy, transparency, community participation, and accountability for KPFA … ideals and goals that were and are in moral opposition" to what SaveKPFA has stood for. The original Save KPFA that had gotten started in the early 1990's "led to Take Back KPFA! in 1995 [and] when events started to build in 1999 towards Pacifica's corporate take-over and the KPFA lock-out, members of Take Back KPFA! helped form a new organization with its goal right in its name, the Coalition for a democratic Pacifica" [B] (CdP). Coco was originally the "Coordinating Committee" of Save KPFA back then and continued to meet regularly until a few years ago.
The UCR faction which appears to be defunct now had much of the same goals as the original Save KPFA. On the other hand, the old Concerned Listeners faction advocated for the Healthy Station Project which originated in the 1990's and which pushed commercialization and professionalism and more paid staff. SK's slogan was always "local control" which has kind of been a dog whistle for separating KPFA from Pacifica.
The Crisis Group
In 2015 some leaders from SK, including former KPFA Director/PNB Chair/iED Margy Wilkinson and Brian Edwards-Tiekert, and some from coco, like Franck, da Silva and KPFA programmer Adrienne Lauby (and Spooner who had been a marginal member of coco) joined together to form what came to be called "The Crisis Group", an unofficial, purportedly "cross-factional", self-selected group of individuals that include or have included elected Listener and Staff KPFA LSB members and some non-elected Listener and Staff members.

The group met (and possibly continues to meet) secretly and tried to get people to sign on to its "Pacifica Unity Pledge" which was, "I am committed to participating in a network-wide consensus-building process with the goal of reforming Pacifica's governance to make it simpler, effective, smaller, and calmer."[C], but its strategy was to use the court system and not work within the Pacifica structure. Other people affiliated with UCR, like Tanaka, Sharon Adams, and Carol Wolfley later joined the group or were sympathetic.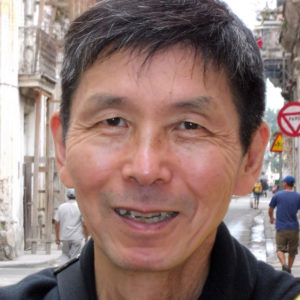 They tried to recruit people from other stations but less than a handful joined in, probably because of the arrogance of this KPFA-centered group claiming that it knew what was best for the Pacifica network of stations. I am not sure when Mr. Crosier got involved. As a member of coco, I was invited to join the Crisis Group but turned it down because being a Director and the PNB Secretary at the time I firmly believed in my duty to work within the Pacifica structure to change things. So far as I understand, none of those who had been in coco and who went with Rescue Pacifica joined the Crisis Group, except one who eventually withdrew from it.
Spooner had published "Time for an Amicable Divorce at Pacifica?" in August, 2012 [D]. Note that this was perhaps when the idea of a signal swap for WBAI first entered Pacifica's lexicon.
The formation of the Crisis Group eventually resulted in a split within UCR, and Rescue Pacifica was formed. The Crisis Group eventually formed its own slate, calling itself United for Independent Radio.
The Crisis Group and the KPFA LSB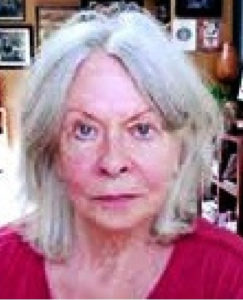 The Crisis Group operated virtually as a lobby when it came to the KPFA LSB and its ideas were pushed hard by Carole Travis when she was KPFA LSB Chair (more on her below). The "crisis" had to do with the state of Pacifica's finances, and based on what I experienced, it was this group's biased interpretation of old and incomplete financial reports, and its influence via the bully pulpit and use of propaganda on the KPFA community which didn't have much counter information. With Wilkinson and Edwards-Tiekert gone from Pacifica governance, when Ms. Travis became a Director she began ingratiating herself with the PNB majority into a position of influence on the PNB and was helped by Mr. Crosier and others to convince the PNB to fall for much of the Crisis Group's analysis that has led to a self-fulfilling prophecy of a real crisis (that's a whole other story) that can appear to some as though the weakening of Pacifica and at the same time making KPFA appear flush has been the desired goal and even helped along.

I'll give a number of brief examples. In 2013 the "KPFA Foundation" was incorporated in California in secret by two sitting KPFA Directors to "capture" the KPFA license in the event of a Pacifica meltdown. In March 2015, a bequest check for $400,000 made out to the Pacifica Foundation was deposited by KPFA management into the KPFA bank account and when the PNB determined that the money belonged to Pacifica, not KPFA, the at-the-time iED Wilkinson, Pacifica Treasurer/PNB Director Edwards-Tiekert, and KPFA management obfuscated and put all kinds of obstacles in the way. Numerous changes in senior management had taken place during 2015. During the November 2015 KPFA LSB meeting there was a discussion about how KPFA had to "protect" itself from Pacifica. Under pressure from the PNB, KPFA "advanced" most of that money that wasn't theirs in the first place to other Pacifica units expecting to be paid back. The books reflect that the money was never returned to the National Office. And note that when it recently became known (again) that KPFA had not paid its property taxes in years to the tune of close to $500,000, this same issue had presented itself in 2017 when Mr. Crosier was iED and when the amount was almost half. He did not resolve it during his tenure nor did his iED predecessor or successors until the current iED who is taking care of this matter.
The KPFA LSB Turned Rogue
Travis, one of the founders of the Crisis Group, was elected KPFA LSB Chair 3 years in a row starting in 2015 when the Crisis Group was just getting off the ground. By 2016 the Crisis Group had recruited enough of the newly elected KPFA Delegates from both the SaveKPFA and UCR factions, that Travis had a virtual super-majority behind her and she started running the board like her personal social club, pushing her agenda, being very loose with Roberts Rules, standard Pacifica practices and the bylaws and being unconstrained in voicing her opinions. KPFA LSB Secretary Carol Wolfley became kind of like her second lieutenant and still doesn't know how to run elections of LSB officers, PNB Directors, or LSB Delegates on PNB committees. One year she didn't even use STV for the PNB committee reps elections.
The KPFA LSB holds the least number of meetings possible, has not evaluated its General Manager since 2016, has never evaluated its Program Director, holds secret strategy meetings it calls closed session "retreats", and unlike all the other stations has no committees including no Finance Committee. The KPFA LSB relies solely on the KPFA Business Manager and KPFA LSB Treasurer for any budget preparation or reporting. The GM rarely comes to LSB meetings and never stays throughout. And the Business Manager never reports up-to-date or even accurate financial information to the LSB, always blaming someone else.
By 2017, with all super-majority LSB officers, the KPFA LSB approved measures that began to thwart opposition positions by coming up with an "agreement" on behavior during meetings that targeted a specific impassioned member with removal from meetings and they also banned videotaping at open meetings. Remote participation by LSB members was introduced into their meetings, and some who called in had no legitimate reason not to attend in person.
Travis's Chairing Style
In 2015 and 2016 when I was PNB Secretary and a Director, the PNB made numerous decisions which I had supported that were not favorable to KPFA. So when I would give PNB reports at LSB meetings, most of the time they were disregarded, especially in 2016. And after my 2016 recount motion had been approved by the PNB, Travis allowed a motion to be made by someone who had termed out during the December meeting of the outgoing LSB. The motion was to censure me and repudiate the PNB for approving the recount motion. It was approved. The PNB subsequently voted that motion null and void. I became virtually the lone dissenter on the LSB and could never speak uninterrupted when I had the floor. When I would challenge Travis on not following proper procedure, her super-majority would always back her up. While chairing one particular meeting she began to talk about how she trusted everyone on the board except "one individual" and it was obvious it was me she was referring to.
And when members of Travis's LSB super-majority ever risked challenging her about something big, she would claim she wasn't feeling well or personalize in some other way to garner sympathy.
Since 2016 all the new KPFA LSB members know no other chairing model and Travis' successor Christina Huggins has not only perpetuated it but has been even more of an authoritarian. You can hear Travis' and Huggins' chairing styles for yourself by going to kpftx.org and listening to the audio archives of the KPFA LSB meetings.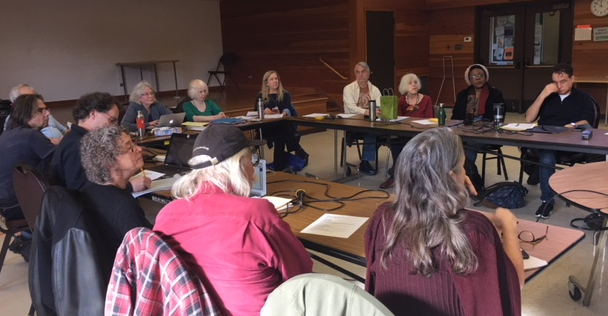 The Crisis Group/KPFA LSB Proposals
At the November 19, 2016 KPFA LSB meeting, Travis presented 6 proposals that the Crisis Group had drafted. Two of them involved a WBAI signal swap, one proposal was to file for the dissolution of Pacifica, and another had some proposed bylaws changes in it which appears to be a first stab at what eventually developed into the PRP bylaws amendment. All of the proposals were approved unanimously by the KPFA LSB. I voted "Present" on all of them because it was out of order for the LSB to consider them based on the bylaws' specifications of the duties assigned to an LSB. See [E] below to link to the proposals and [F] for my analysis of the proposals and my first-hand report on this meeting.
Travis' Big Tent Project
On April 14, 2017 Bill Crosier, Pacifica's iED at the time, issued a Press Release for Pacifica that was linked to a post on the Pacifica website headlined "Clandestine Group Trying to End Support for Pacifica".
This was about a discovery that KPFA LSB Chair Carole Travis was forming a separate "Pacifica" called Big Tent Radio. She defended her project [G1], someone drafted a motion for the PNB to consider punitive measures against her [G2]. This went nowhere. And when the KPFA LSB learned about it, that she was using her title as LSB Chair to organize it and kept it secret from them they confronted her at an LSB meeting. Right after she explained herself and they started discussing a motion to limit her participation she said she was feeling sick and had to leave the meeting [G3]. And then shortly after she told them she was dropping the project because of her health.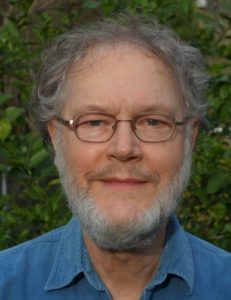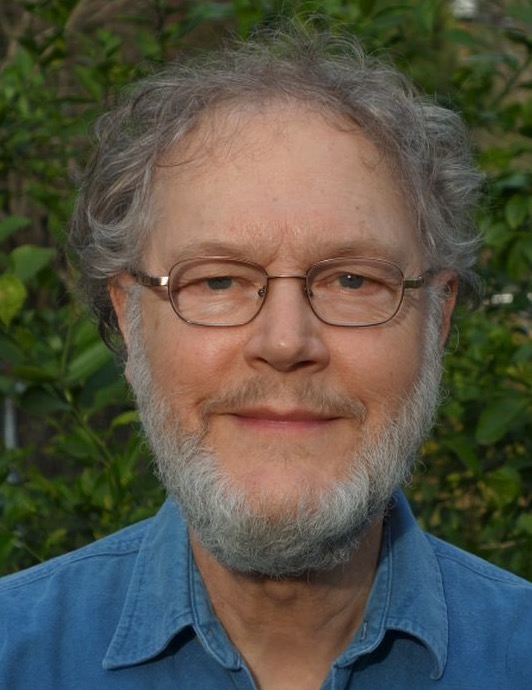 It turns out that Crosier had separate Pacifica restructuring plans himself, but apparently, once the brouhaha about Big Tent Radio blew over, the two began to collaborate with each other on a restructuring plan.
The KPFA LSB Super-majority Listener Director Election Scheming
In late 2017, Pacifica was struggling with whether to file for bankruptcy or take out a loan. At the January 2018 KPFA LSB meeting Travis was at the time still LSB Chair. Rejecting the use of the 2016 Delegate election recount runners up list Travis' super-majority seated Susan da Silva, who had not been a candidate and was not on that list, in a vacant Delegate seat. Then for the required KPFA Listener Directors STV election that takes part every January the super-majority, made up of Delegates most of whom had signed on to the Crisis Group and advocated for bankruptcy, was determined to fill all three seats with people who supported filing for bankruptcy. They were determined to seat Susan da Silva as one of the three. When there was a glitch in their plan, Travis adjourned the open meeting to a closed one that was nothing less than a lobbying session to badger the Delegate nominees, asking all of them to say if they supported bankruptcy or not and to strategize how to game the STV voting process and bylaws. They managed to get da Silva elected but when their scheming was challenged by the PNB, LSB member Bill Campisi went to court. The judge eventually ruled that based on the evidence including my 67-page declaration [H], Susan da Silva's seating was ruled out of order, the recount list had to be used and Tom Voorhees was to be seated as the third Listener Director.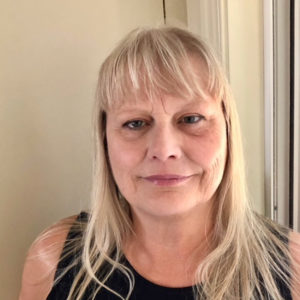 At the next LSB meeting Carol Spooner was appointed to fill another vacant seat and da Silva was elected LSB Chair. Following the court ruling, both had to stand down from sitting at the table for the rest of the year but the LSB never filled any of its three vacant Delegate seats. The KPFA LSB super-majority also never elected another Chair in 2018, the Vice Chair served as acting Chair, and da Silva uses the 2018 LSB Chair title.
Carole Travis' Influence on the 2018 Strategic Planning Committee
Once Travis became one of the three KPFA Listener Directors in 2018, she proceeded to take a 180º turn in support of the loan option. The $3.25 million loan was approved in late March 2018. Then once on the new Strategic Planning Committee (she was the KPFA rep on the committee and I was on the committee by virtue of being PNB Secretary), instead of helping come up with a strategic financial plan to repay the loan which was what the committee had been tasked to do, she successfully sidelined the committee by convincing the majority of its members to prioritize the "Articulation of Mission and Governance Reform" which was then listed as the first "main area" in the strategic plan the SPC, under Chair Alex Steinberg, was developing. Financial recovery was listed as the third main area.
Mission and Governance Reform became an SPC working group headed by Travis. This working group got more interest from SPC members than any of the other working groups that were formed and produced a questionnaire that was sent to all the Directors [I]. I do not know how many, if any, Directors returned their form, but if you look at the questionnaire you might notice many leading questions. I assume that Travis was reporting back to the Crisis Group on the feedback but I don't know for sure.
While "Generate enough revenue to pay off FJC loan in full in 18 months" was 24th on the list of Short Term goals, one of the Long Term goals Travis put into the strategic plan was to "Reform Pacifica's governance system. Bylaws revision. Streamline the PNB. 3 year term on the PNB instead of 1 year, clarify the relationship between Local Boards and the PNB, streamline the Committees. Develop structure to get more qualified Board members." Sound familiar?
And in an April 22, 2018 email Travis sent to the Strategic Planning Committee she said, "It is time to make a choice: are we actually to be a national network with some limited local control; or a separated loosely affiliated stations, part of the Affiliates? If we are to centralize we need a serious discussion of the meaning of network. If we are to become loosely affiliated we need to discuss how to separate equitably, how to have Pacifica coordinate a substantial and structured interaction between all the Affiliates, perhaps a national annual conference and a defined role for a Pacifica National Board."
This was an indirect way of saying that Pacifica should be converted into an affiliate model where all five stations would become affiliates and the national unit would turn into a resource for them and the rest of affiliates. What was not understood by most of the SPC members at the time was the fact that since affiliate stations own their own licenses, part of that plan would be for Pacifica to spin off its five radio licenses by negotiating with local, organized entities that claim to represent their local area station and bid to purchase the respective license from Pacifica. The proposed PRP bylaws "amendment" would allow for the implementation of this model.
Then she brought what she called an omnibus bylaws amendment to the committee, a mishmash and hard to follow and then bogged the PNB down trying to get it scheduled for consideration without going through the required process [J]. That is what led to my resignation as PNB Secretary on September 21, 2018 [K]. Travis' omnibus package, a precursor to PRP, never got off the ground, but the delay did give the PRP authors time to improve on the language and obtain enough signatures to hold a membership referendum on the proposed bylaws revision currently being voted on.
The PRP Bylaws Amendment
Travis termed out in 2019 giving those who supported her package time to refine and develop what eventually became the implementation of the PRP's proposed bylaws amendment using a membership petition path. And since Travis' efforts to get Susan da Silva on the 2018 PNB failed, Crosier, who had succeeded me as PNB Secretary, picked up the reins. He continued to push the bylaws amendment process on the PNB to enable action on the PRP amendment starting with a vote on it by the PNB while his PRP allies primed the large KPFA membership to sign on.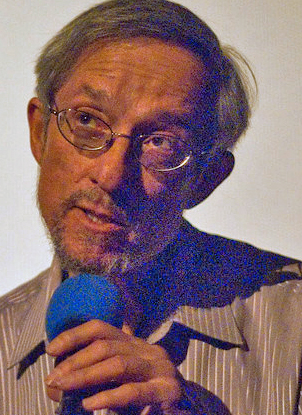 Many of them have revered Spooner from the earlier days. Almost half of the PRP sponsors and KPFA LSB allies (including Carole Travis, Carol Spooner, Peter Franck, Sherry Gendelman, Bill Campisi and Sharon Adams) are or were attorneys and they are familiar with how the Alameda County and California State court systems can be used to help carry out their project as many of them had done to sue the old self-perpetuating board; the lawsuit, combined with others, produced a settlement that created an interim board and a Bylaws process that generated the 2003 bylaws we currently operate under. So that's how the deck got stacked.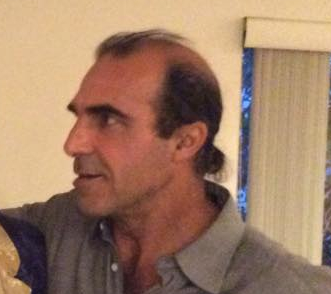 More KPFA LSB Shenanigans
And then you have the vote on the bylaws amendment by the KPFA LSB Delegates on January 11, 2020, without a roll call, resulting in a 4 Yes, 13 No, and 4 Abstain outcome. You can listen to their voting here. Then on February 29, 2029 in a post to the SaveKPFA website, Who's voting YES on the critical Pacifica bylaws change, and why, one of the headings is "KPFA's Local Station Board majority says VOTE YES" with 13 KPFA LSB members signing on. The numbers just don't add up.
Is this the way you want board meetings to operate under the new bylaws? Your answer should be the same as how you should vote on the referendum.
#####
Footnotes:
[A] February 25, 2020 What's Happening With Ralph Poynter (archive at https://www.blogtalkradio.com/humanrightsdemand/2020/02/26/ralph-poynter-whats-happening)
[B] Stealing Save KPFA/ Erasing History | Pacifica In Exile
[C] Pacifica's Crisis: A Call for Action and Unity, archived at (http://web.archive.org/web/20161030105613/http://www.pacifica2015pledge.org/)
[D] Spooner – Time for an Amicable Divorce at Pacifica? email
[E] The 6 Proposals can be downloaded from Pacifica In Exile's "Why We Call Them The Break Up Bylaws" post
[F] Background, Description, Discussion and Outcome of the six "Crisis Proposals" Considered at the 11-19-16 KPFA LSB meeting
[G] The Big Tent Project
[G1] Some Big Tent Justifications Travis Emailed
[G2] A Draft Motion Asking for Resignation or Removal of Travis
[G3] KPFA LSB Confronts Travis on The Big Tent Project
[H] Kobren Declaration in Campisi case
[I] PNB Survey from Strategic Planning Committee
[J] Omnibus Pacifica Proposed Bylaw Changes – Jan. 2019
[K] Kobren's statement of resignation as PNB Secretary (email here) and announced at the beginning of the September 21, 2018 PNB meeting, right after roll call.