How to vote as a LISTENER member:
Where's My Ballot:
· Search for an email from "vote@SimplyVoting.com" or "nes@pacifica.org"
· Look for a postcard sent late February: One side is black with the stations' logos; the other has instructions and your personal scratch-off voting code
· Go to elections.pacifica.org and fill-out the ballot request form. Only e-ballots are available now. If you are making the request on behalf of someone without email, state that in the last box on the form, and provide the person's telephone number. Please act quickly. This is a multi-step process and e-ballot requests made after 4pm Eastern on TODAY Mar. 19 may not be processed.
· You may call if no other option exists but please do not both call and file the form. That clogs up the system. Nat'l Election Supervisor: 510-931-7504.
Many find the simplest method is clicking the URL in your email (it will look like what is shown in the red box below):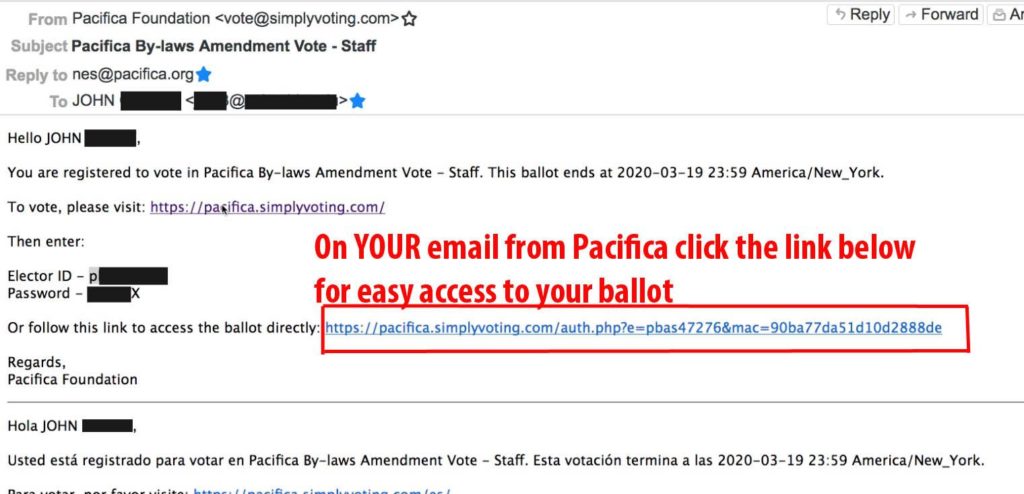 This will take you to the information & ballot page. It's a long page – you need to scroll down to get to the ballot part of the page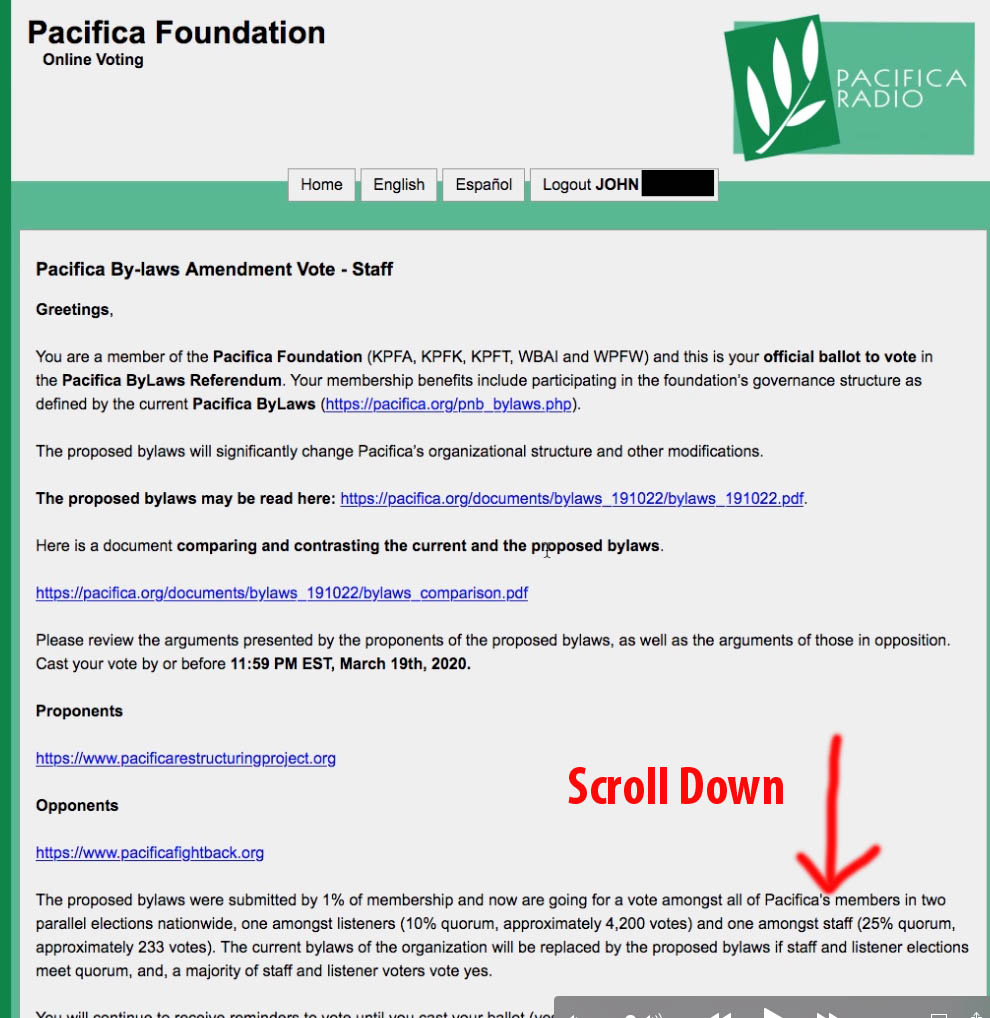 Keep scrolling – you'll find the ballot farther down: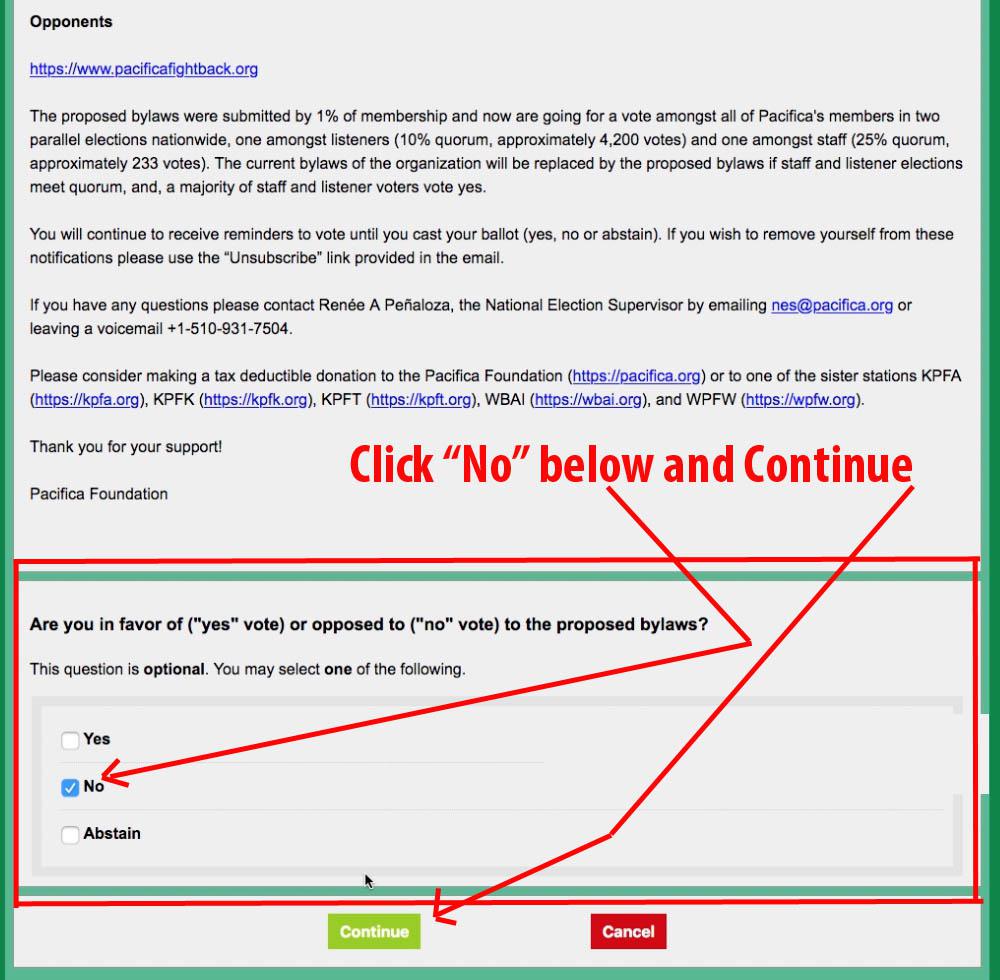 Confirm your vote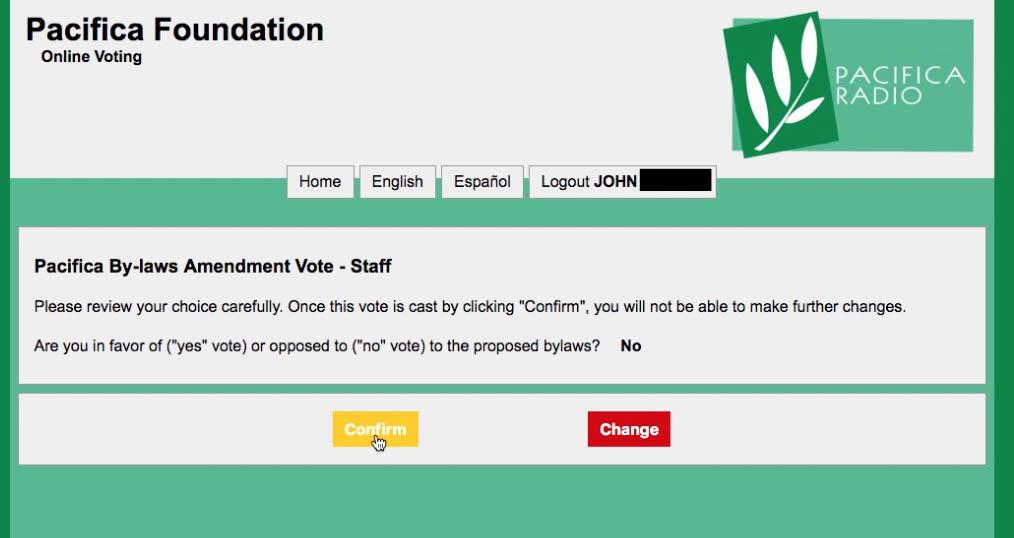 You'll then get the Success page, but you aren't finished yet. You still must view the receipt and print it out on paper or to a pdf file.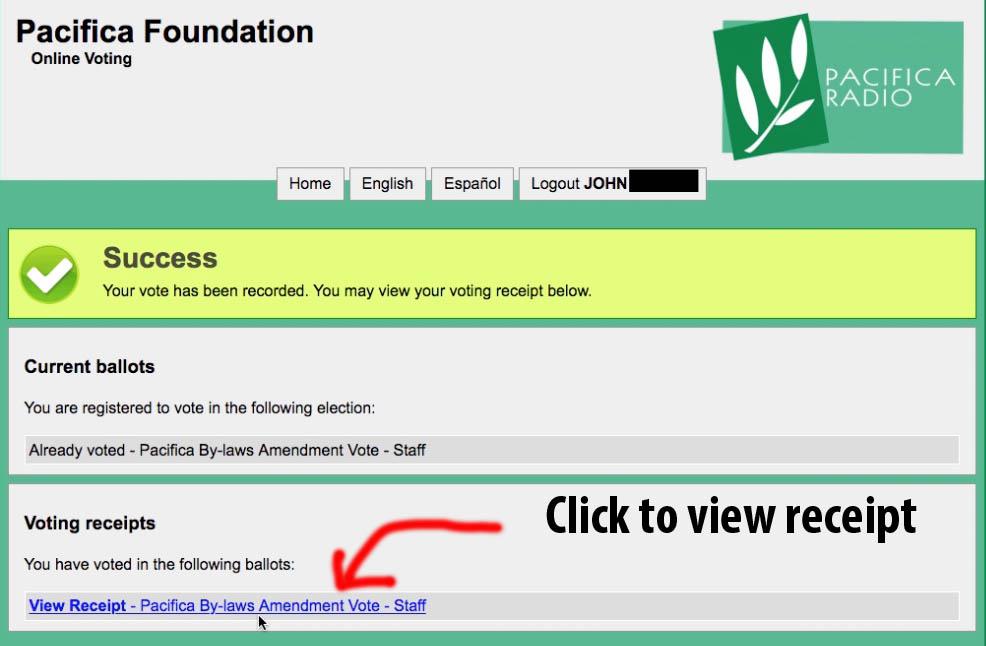 Next is the printing: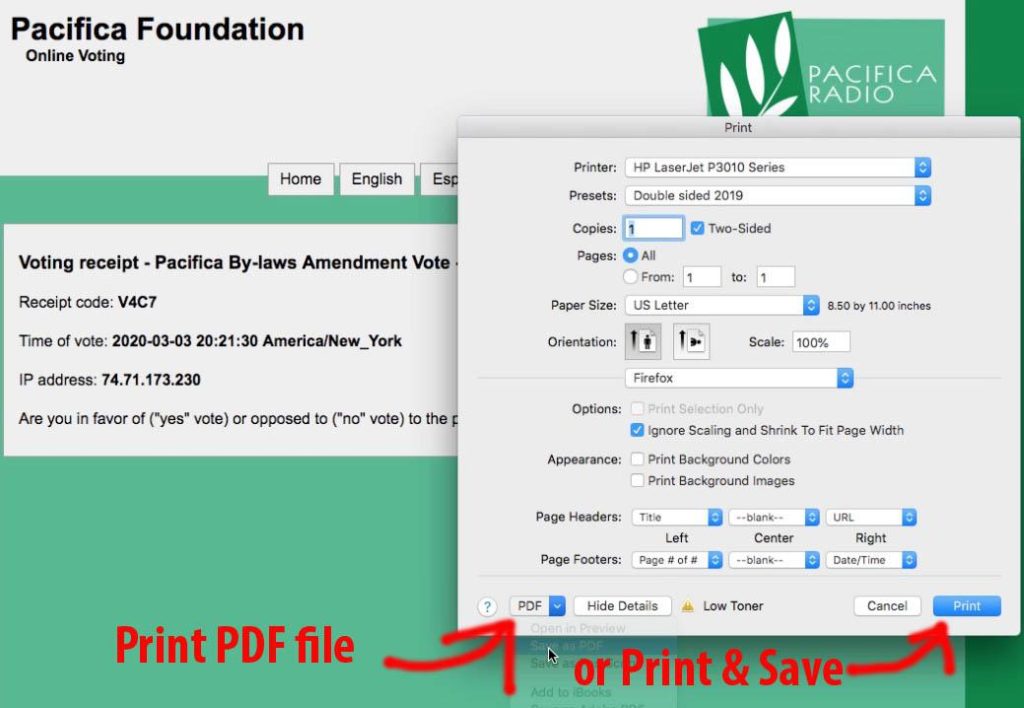 Now you are done! And you have PROOF in case this is a contested election.