Donald "You can trust me" Goldmacher and Susan "I am so sincere" da Silva want you to write to the Pacifica National Board… but why?
All of a sudden, Donald Goldmacher and Susan da Silva hate lawsuits.
Donald Goldmacher and Susan da Silva are part of a small group based at KPFA Berkeley that backed, and back, an on-going litigation by former LSB member Bill Campisi to override the Bylaws (with an appeal of his loss on lower court scheduled for later this month) and they opened a lawsuit that forced Pacifica to hold an expensive referendum to make fundamental anti-democratic changes to the bylaws. Why? To make it easier for a small elite to do what they failed to do in October, 2019: take over WBAI and destroy local radio.
Thankfully, listeners and staff generally caught wise to the coupsters' plans and defeated the proposal resoundingly, by 65%+ margins, an almost 2-1 margin to reject Goldmacher, da Silva et al's scheme.
Opposing that lawsuit and holding the anti-democratic bylaws referendum is what has cost Pacifica money.  So did the illegal Coup at WBAI.  To the tune of half a million dollars.
NOW Goldmacher and da Silva want us to go to a site "Our donations are for Pacifica, NOT lawsuits!" Really, Donald?  Sincerely, Susan? How about "Our donations are for Pacifica, NOT for illegal coups & anti-democratic bylaws!"
As an example of how dishonest this group is, look at how they spin the negotiated settlement in which the Pacifica National Board (PNB) successfully reduced a debt from 5.6 million to 3.7 million dollars.  We now owe 3.2M, but the "Coupsters" spin this as a "The last big lawsuit cost Pacifica $3.2 million dollars (2018)."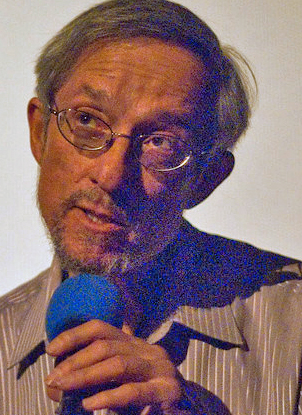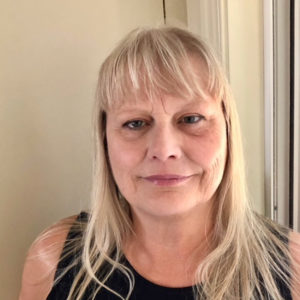 Goldmacher and da Silva are asking us to write to the PNB.  They think that former interim Executive Director John Vernile did the right thing when he arrived unannounced at WBAI with armed guards, got rid of the staff, stole our mics and computer equipment, locked out all producers and replaced local programming with canned content controlled by coup-supporters at KPFA (Pacifica HQ at the time) and KPFK.  It was a "hostile takeover," and Vernile was the perfect corporate boss to do it.  To stick the knife in and twist it, Vernile invaded WBAI IN THE MIDDLE OF A FUND DRIVE! 
The minority faction of the PNB that supported Vernile pulled out their bag of dirty tricks and did not let WBAI's reps on the PNB vote.  They even muted their mics during the tele-meetings!
But, according to the Coupsters, it's OK for them to break the law, as long as they break it in "good faith."  And who decides that?  Why, they do, of course!
My opinion?  Write to the PNB and tell them to support efforts to recoup the tremendous losses caused by the illegal actions of John Vernile & his Coupsters! Pacifica National Board pnb@pacifica.org


Lastly, the Coupsters want us to think the PNB is nothing but a bunch of losers with "no plan."  The PNB has kept Pacifica from bankruptcy, hired an iED who saved KPFA's building from going on the auction block for unpaid taxes never dealth with by KPFA management or Goldmacher and da Silva's faction on the KPFA LSB. And plenty of us are thinking and doing something about the future of Pacifica. Check out this proposal, written by Pacifica Fight Back:  https://pacificafightback.org/negative-vote-positive-impact/
Stay well, and keep democracy safe in Pacifica! –Sheila Hamanaka, WBAI listener-member
———- Forwarded message ———
From: Steve Zeltzer <lvpsf@igc.org>
Corrupt Pacifica Coupsters Want To Stop Lawsuits After Failing To Shutdown WBAI Costing Hundres of Thousands & Losing Pacfica Corporate Bylaw Changes
Here's the chutzpah-laden letter from Goldmacher, da Silva et al, full of lies. <<Comments Added parenthetically.–PFB>>

Dear Friend,
Tell the Pacifica National Board (PNB) TODAY to stop wasting our listener donations on expensive lawsuits. Please send them an email TODAY, in time for the next PNB meeting this Thursday, May 21.

You'll be able to add a personal message to the sample email, if you wish, about:
• why you donate to Pacifica.
• Why you care about the survival of Pacifica.
• Be passionate, but also high road.

Sincerely,

Donald Goldmacher, KPFA-Berkeley Local Station Board
Evelia Jones, KPFK-Los Angeles Local Station Board
Kiyana Williams, KPFK-Los Angeles Local Station Board
Susan da Silva, KPFA-Berkeley Local Station Board
Teresa Allen, KPFT-Houston Local Station Board


More Details: The last big lawsuit cost Pacifica $3.2 million dollars (2018).

<<NOTE: This is a lie on multiple counts. First, it glosses over the much more recent lawsuit that Goldmacher and his friends themselves brought against Pacifica. Second, the settlement over the Empire State contract for the WBAI transmitter actually SAVED the Foundation money that the usurious real estate trust could have collected. It should also be noted that although a couple of members of the KPFK LSB signed this letter, the official position of the KPFK LSB was both to oppose the WBAI shutdown and takeover, and to urge a NO vote on the Bylaws replacement advocated by Goldmacher & da Silva.–-PFB>>

To pay the settlement, Pacifica had to take out a loan using Pacifica's three remaining buildings as collateral (we own the buildings at KPFA-Berkeley, KPFK-LA and KPFT-Houston; we rent at WBAI-NYC and WPFW-DC). If the $3.2 million dollars is not paid back by April 2021 (yes, that's 11 months from now), we lose our three buildings.

<<NOTE: The loan could also be forgiven or refinanced before that.–PFB>>

If Pacifica loses these last assets, it affects all five stations because Pacifica will no longer have a financial cushion available to help protect our five stations from the next challenge. 

The Pacifica National Board (PNB) still doesn't have a plan on how to pay back the $3.2 million dollar loan from the last big lawsuit, or even the quarterly interest payments on that loan, so that our buildings will be protected.

Instead, the PNB is considering filing yet another expensive lawsuit on a different subject, this time against John Vernile (former executive director of Pacifica), Bill Crosier (former PNB member from KPFT-Houston), and another former PNB member from KPFT-Houston, who were involved with the WBAI layoffs last October.* Think of that. Pacifica wants to sue a former staffer and two listener-volunteers.

<<NOTE: Bill Crosier is not some innocuous "listener volunteer"; he is a former interim Executive Director of Pacifica, himself responsible for much of the "turnover" in management this letter purports to lament. Crosier replaced another interim ED himself, then proceeded to fire the GMs at 2 of the Pacifica stations (provoking an arbitration process against Pacifica in one case), then helped chase off a permanent ED who replaced him, and finally was involved with hiring Vernile as an outside interim ED and helping him physically shut down WBAI.–PFB>>

Why? To get the assets those people don't have? To try to take their homes if they own one? …

Lawsuits should only be used when absolutely necessary. John Vernile and the PNB members were acting in good faith

<<An unfounded assertion; an equally if not more likely analysis is that they saw an opportunity to swipe the asset created by listeners and unpaid staff in NY, and use it to fund the bloated payroll of the west coast stations. Evidence for this view is that KPFA spent $80,000 to finance a legal action defending the WBAI takeover in NY courts.>>

to do what they believed was necessary to stabilize Pacifica's finances, and do have a good case. When Pacifica loses the lawsuit, Pacifica is out not only all of our legal fees, but we may have to pay the defense's legal expenses as well.

<<They may be more worried about Pacifica WINNING the lawsuit against their partners in crime–PFB>>

The PNB voted May 7 to get the Pacifica attorney to "explore the feasibility" of a lawsuit, and "report back to the PNB within a week as to the plans for the litigation including an estimate of initial costs." Next PNB meeting is Thursday, May 21. All of the money Pacifica spends comes from us, the listeners who donate. We support Pacifica financially so Pacifica can produce programs that we can't hear anywhere else and to support the broader progressive community. We must focus on repaying the $3.2 million loan rather than gambling on an expensive lawsuit that will lose money. Win or lose, this lawsuit will cost at least $100,000 dollars, money which Pacifica will have to start shelling out immediately.
In addition, if Pacifica thinks that it has been difficult to find competent radio professionals to work for us since it is well known that we have incredibly rapid turnover in our Executive Director position, think how difficult it will become to find someone when potential applicants know that they might not only be fired but also sued by Pacifica if they misstep in some way while doing the best job they can?