Before it's too late!
FIND YOUR BALLOT
• Online, via the link in an email sent on Feb. 18, 2020. Search for "vote@simplyvoting.com" or "nes@pacifica.org" in your inbox or spam or promotions tab
OR
• A postcard in the mail with your voting info underneath the scratch-off,
OR
• A Paper ballot, from "Honest Ballot", to those who got one for last election.
It is too late to request a ballot now; all voting remaining must be done by an e-ballot. See our instructions on how to vote, for listeners and for staff.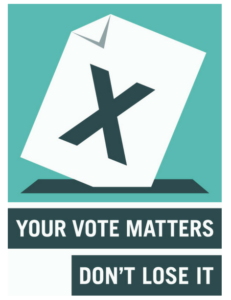 VOTING DEADLINE:
Thurs., March 19:
Paper ballots must be delivered by close of business (5 pm Eastern Daylight Time) so it's too late to mail them now!
E-voting ends 11:59 pm Eastern Time no matter what time zone you are in — that's 8:59 pm Pacific Time!