The sixth Pacifica Fightback virtual national Town Hall at 3:30 PM PST/5:30 CST/6:30 EST on Saturday February 27, will include a presentation on stolen indigenous land in Texas, a panel on state by state efforts to fully abolish slavery, and break-out rooms for small group discussions on rebuilding and sustaining Pacifica and its stations through democracy, inclusivity, community engagement, improved communications and governance methods, restoring its cutting-edge news, analysis and cultural coverage, and fiscally responsible fundraising on and off air.
Register in advance for this meeting:
https://us02web.zoom.us/…/tZUlduGvpj4rHdeTzal…After registering, you will receive a confirmation email containing information about joining the meeting.
PROGRAM DETAILS & AGENDA:
Juan B. Mancias (Tribal Elder), Carrizo Comecrudo Tribe of Texas.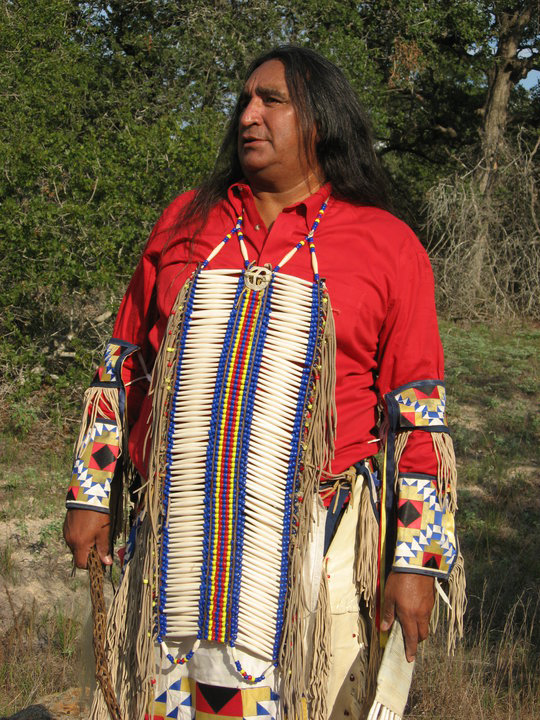 Juan Mancias is the Tribal Elder of the Estok Gna / Carrizo Comecrudo Tribe of Texas, the original people of the Rio Grande Delta. The Estok Gna seek to protect their lifeways and share with all people our story and humanity.
Origination: The Carrizo Comecrudo / Estok Gna place themselves in Texas prior to any other tribe that has arrived, migrated, or was displaced into Texas (a land called Somi Sek) thousands of years before outside contact. Our oral traditions tell us who we are and the recorded history of Texas places us as the aboriginal and autochthonous people of Texas for a minimum of seven centuries. Estok Gna are of the land and at present are having to fight for its land rights because of colonialization and white supremacy. We are the Hokam speaking people of the Texas/Mexico Rio Grand Delta and surrounding area. This is not a land acknowledgement. This land is ours.
Panel on the Full Abolition of Slavery, state by state
The 13th Amendment to the US Constitution never really or fully abolished slavery in the US because it allowed the exception for involuntary penal servitude in the case of incarceration, and slavery in various forms continues to be a reality in the US today and globally. Our panel will focus on the effort to abolish slavery through state by state legislation, ballot initiatives and/or state constitutional amendments.
Left to right above, panelists Savannah Eldridge, Bianca Tylek, Dennis Febo. Below, moderator David Johnson. They will speak about states like Utah that have already fully abolished slavery in its entirety, as well as efforts currently underway in eleven states for abolition. More details on the issue and the panelists are below the description of the second half of our program.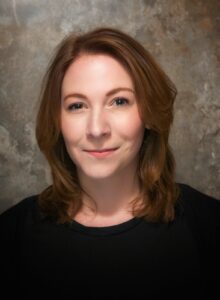 V Patel of KPFT in Houston and https://bellyofthebeastmedia.org will be the moderator for the virtual town hall overall. Check out their site!
Break-out Rooms small group discussion of Pacifica issues
For the second half of the virtual national town hall, we will break out into small group discussions, each with a facilitator and note taker. Please indicate when you register your first and second choices from among the following topic areas, so we can divide up efficiently and effectively into break-out rooms on the zoom call, then come back together for brief report backs on concrete ideas and action items developed and discuss them further together. We are hoping the groups will keep in touch and become ongoing working groups for implementation of actions we prioritize in each area of concern.
1. SOCIAL JUSTICE
Attention to anti-racism, inclusiveness/diversity, and democratic process throughout Pacifica through Committee of Inclusion.
2. GOVERNANCE
Addressing bylaws improvements and perhaps comong together to create a bylaws conference or convention.
3. POLITICAL COUNTER TO THREATS
Politically Counter New Day's Anti-democratic Bylaws Replacement and All Efforts to "Triage" and Break Up or Corporatize Pacifica
4. MEMBERSHIP/OUTREACH
Building up membership with support through CABs whose advisory network can bring people back to Pacifica (for example, a CABs Town Hall Meeting to share models for engagement).
5. FUND-RAISING & SUSTAINABILITY
Development, Fundraising, and sustainability by ALL stations working together while creating an independent platform for their audiences.
All five break-out groups will look at issues like local and national programming, media partnerships, social media outreach and promotion, internal communications, accountability and transparency, and other areas of needed improvement, and seek actionable proposals for moving ahead.
Again, please pick your top two choices, and come prepared for a productive discussion and report back. Thanks!
More information on the first half presentation and panelists:
C.A.S.T. Coalition to Abolish Slavery & Trafficking
The Coalition to Abolish Slavery & Trafficking (CAST) is an alliance of nonprofit service providers, grassroots advocacy groups and activists dedicated to providing human services and human rights advocacy to victims of modern-day slavery. CAST was founded in 1998 in the aftermath of the El Monte sweatshop case. Its mission is to assist persons trafficked for the purpose of forced labor and slavery-like practices and to work toward ending all instances of such human rights violations.
David Johnson (Moderator) – Texas
As an abolitionist, organizer, activist, advocate, policy analyst, consultant, trainer, facilitator, and public speaker, David draws upon his personal experience with antiblackness, incarceration, violence, trauma, mental illness, and substance use in his efforts to secure divestment from oppressive practices that harm and marginalize communities, while expanding investment in transformative, health-centered responses to community needs. He is a team member at Grassroots Leadership and Texas Advocates for Justice, a member of the Community Strategy Team for Dell Medical School's Department of Population Health, the Recovery Ambassador for Solstice Recovery Foundation, a member of the board for BRAVE Communities, and a former peer policy fellow with the Hogg Foundation for Mental Health. He is a co-founder of the Coalition to Abolish Slavery – Texas (CAST).

Dennis Febo (Panelist) – New Jersey
Dennis Febo, MAH, is a speaker, community organizer, artist, abolitionist, and CEO and founder Guazabara Insights, LLC. Dennis is a native of Brooklyn, NY, raised in many different parts of the US and Puerto Rico. He obtained his master's degree from the Universities of Buffalo, Havana, Cuba, and Bahia, Brazil. Dennis has been working with thousands of our incarcerated community members and juveniles for the past 7 years. By devising a curriculum on Cultural and Social Consciousness Education, he has been able to educate thousands around the country on self-knowledge and self-actualization. Guazabara now provides many educational/recreational services and events for the community at large, with a focus on success for youth. Dennis also founded the Amend the 13th movement in NJ, a lobbying strategy to remove the "exception clause" and add anti-slavery language to the New Jersey constitution. Mr. Febo is also a professor of graduate and undergraduate studies in Health Sciences at New Jersey City University. You can also check out his Ted Talk. Just search for "The Ism ozf Race".
Bianca Tylek (Panelist) – Worthrises.org
Bianca is the Founder and Executive Director of Worth Rises and driven by her direct experience with the criminal legal system as a youth. Previously, Bianca worked at the Brennan Center for Justice and Campaign to End Mass Incarceration at the American Civil Liberties Union, and co-founded College Way, a preparation program for students on Rikers Island interested in pursuing higher education upon their release. Bianca has also worked with various state and local corrections agencies, including New York City, Pennsylvania, and Massachusetts, and consulted to the Association of State Correctional Administrators. Most notably, in New York City, she drafted the nation's first young adult plan that eliminated solitary confinement for young adults 21 years old and younger. Before committing her career to justice, Bianca worked as a financial analyst at Citigroup and Morgan Stanley.
Bianca has been honored as an Art For Justice Fellow, Equal Justice Works Fellow, Harvard University Presidential Public Service Fellow, Ford Foundation Public Interest Fellow, Paul & Daisy Soros New American Fellow, and an Education Pioneers Analyst Fellow. Bianca earned a J.D. from Harvard Law School and a B.A. in Biological Sciences from Columbia University.
Savannah Eldridge (Panelist) – BeFrank4Justice.org
Be Frank 4 Justice was founded by Savannah Eldrige in 2020. While assisting her brother Frank with his appeal to the Texas Court of Criminal Appeals, she recognized several barriers that hindered and delayed the process due to their lack of legal expertise and knowledge regarding overall procedures. Since then, she has been committed to providing support for defendants and families in their pursuit of post-conviction relief and meaningful programming opportunities. The Coalition to Abolish Slavery in Texas was co-founded by our founder, Savannah Eldrige, Koretta Brown of The Young and the Politics, and David Johnson. C.A.S.T. is committed to ending slavery in Texas by adding anti-slavery language, even for those who commit a crime. These efforts are a part of a national movement in parnership with the Abolish Slavery National Network.
REGISTER BELOW:
Register in advance for this meeting:
https://us02web.zoom.us/…/tZUlduGvpj4rHdeTzal…After registering, you will receive a confirmation email containing information about joining the meeting.