Pacifica has the 225-station network to expose and propose remedies for multiple crises in our world. Activate our network by rejecting the repeat top-down take-over by NOT SIGNING THE "NEW DAY PACIFICA" PETITION; join PFB's Town Hall to empower Pacifica's people-powered solutions.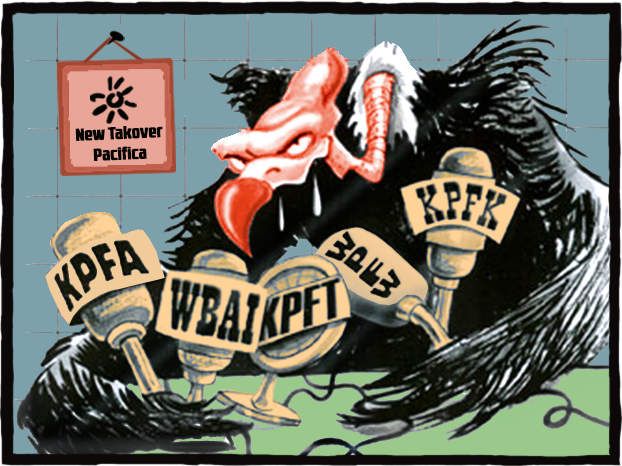 Four steps to take to keep Pacifica focused on solutions at this critical moment in history:
1) Don't Sign "New Day Pacifica" Petition
2) How and why to Un-sign if you already did
3) Stand with KPFT in Texas
4) Pacifica Fightback Town Hall Meeting: Sat. 9/26, 7pm ET/ 4pm Pacific
DON'T SIGN THE "NEW DAY PACIFICA" PETITION
Pacifica has mission work to do. Like presenting diverse analyses of the multiple crises in our world and sharing people-powered solutions.
Most in Pacifica's governance are working to ensure our staff can do just that, by encouraging and supporting relevant programming like COVID, Race & Democracy that pools resources from all 5 stations and many affiliates; increasing communication and engagement with our listeners through town halls; improving our financial record keeping; and moving our stations toward solvency.
But a group of current and former Board members and staff using the name New Day Pacifica this time are trying again to distract from this with fear-mongering and potential lawsuits, to force another expensive member referendum.
You can help save Pacifica $100,000+ by refusing to sign the New Day petition. Spare us all the cost and energy drain of a second Bylaws replacement referendum. Send Bill Crosier and his cohorts a message — we won't be fooled again!
Five months after a resounding 2-to-1 rejection by listeners and staff in March, they're again trying to replace the democratic Bylaws and make it easier to carve Pacifica up. They don't see that the whole is greater than the sum of the parts, and that Pacifica's unique democratic model enhances our capacity to anchor inter/national discourse and dialogue.
In recent months, despite obstruction by the factional splitters, the Pacifica National Office and National Board have:
Mandated balanced budgets at all stations;
Created the Pacifica COVID Task Force and the first new truly national show in years;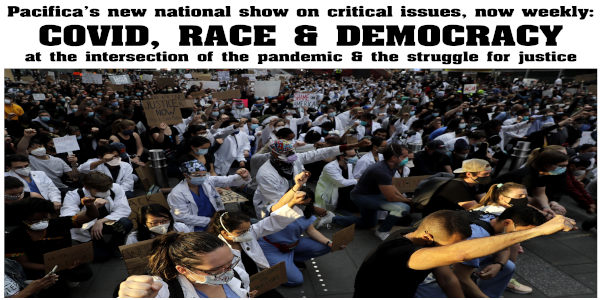 Completed a long-overdue audit, put us in position to complete budgets and audits in a timely manner, and saved KPFA from a tax-default auction of its studios;
Created a Development Task Force to assist in off-air fundraising and rebuilding membership.
In contrast, the New Day Pacifica folks have produced a deceptive email purporting to come from "Pacifica staff," violating the rules on the "disclaimer" that must appear prominently on mailers to show it's a political initiative by some members and NOT from the Foundation.
As we face a critical national electoral contest, as we seek to inform, enlighten and involve a new generation of listeners, the question is WHICH SIDE ARE YOU ON? The side of economizing, prioritizing community engagement, providing fresh cutting-edge content? Or the side of those bent on another needless, costly Bylaws replacement referendum?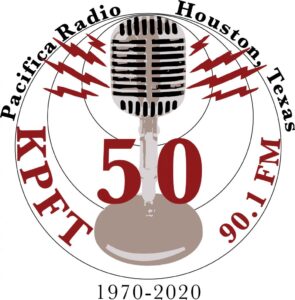 STAND WITH KPFT IN TEXAS
Houston's got a problem. Their old manager used to say he only wanted to raise enough to get by so they wouldn't have to help other stations. Now, some of the same elements that have pushed for the unnecessary bylaws referendum want to furlough the current skeleton staff (mostly people of color) and replace them with factional cronies. Their plan is to set up a private organization to help meet certain station needs instead of working to increase station support overall and include multiple perspectives in budgeting and operations.Other Houstonians, and Pacifica Fightback, think Pacifica is a family; while we hold each other to account, we also help each other through tough times. Houston is the fastest-growing, youngest and most diverse big city in the US. Pacifica needs a strong, vibrant station there in the South. Living in a red state isn't easy; we will not abandon Houston.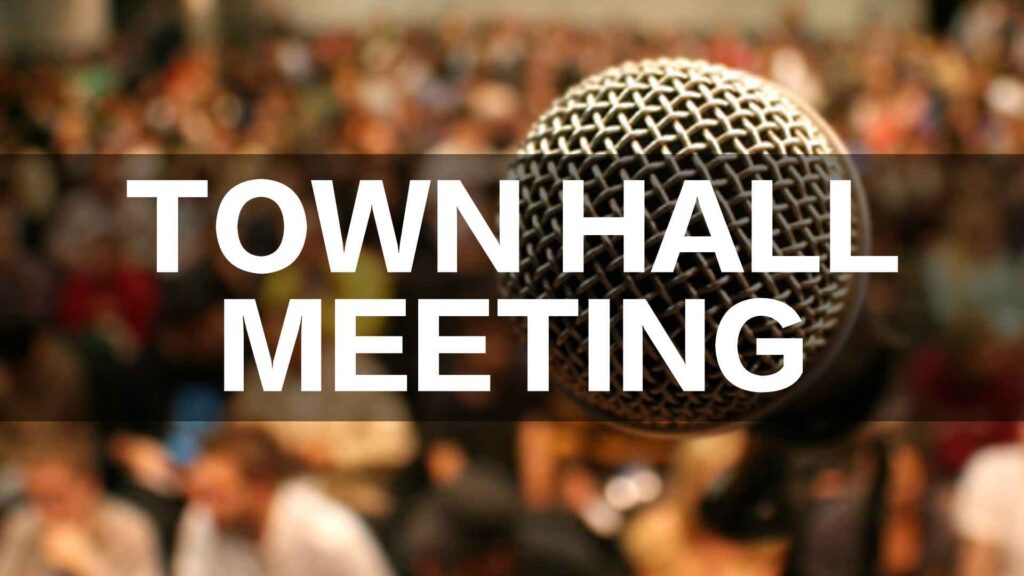 PACIFICA FIGHTBACK TOWN HALL:
September 26 Pacifica Fightback National Townhall Meeting & Registration Liink


You are invited to a Zoom meeting.
When: Sep 26, 2020 04:00 PM Pacific Time (US and Canada)
6 PM Central 7 PM Eastern

Register in advance for this meeting:
https://us02web.zoom.us/meeting/register/tZEsc-murjktGtSEAURl3UdPMzT9DLlMQ4Mi


After registering, you will receive a confirmation email containing information about joining the meeting.