What would Bernie say about banning Pacifica workers from its Board?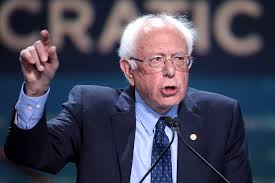 BERNIE SANDERS: "I want workers to be able to sit on corporate boards as well, so they can have some say over what happens to their lives." —February 19, 2020 Democratic debate in Las Vegas
Vote "NO!"
on proposed anti-democratic bylaws that would…
…Ban workers from the Board
…Destroy all 5 Local Station Boards
…Shrink elected directors to a minority of 5
…Surrender Pacifica to 6 pre-appointed directors
…Strangle Free Speech by opening the door to corporate $$$ AND to THE SALE OF OUR STATIONS as a quick fix for Pacifica's financial problems!
Go to: https://pacificafightback.org/
=====
MEMBERS: Did you get your ballot?
If you do not get your e-ballot by Feb 18 or paper ballot by Feb 20…
Click here to request a paper ballot, replacement e-ballot or new e-ballot
=====
WHO ARE WE?
We are a diverse coalition of listeners, producers, engineers & volunteers from all 5 Pacifica signal areas (NY, LA, DC, Houston & Berkeley, CA)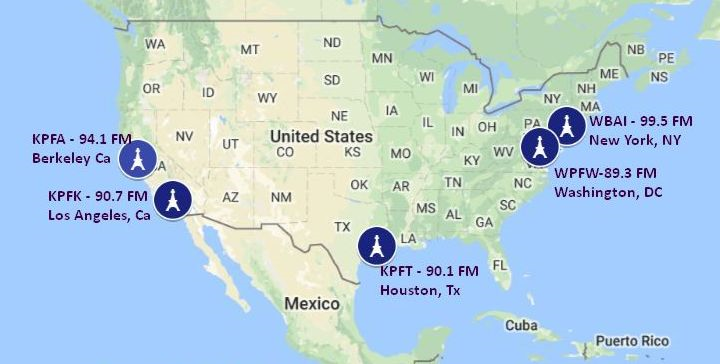 OUR CAMPAIGN IS ENDORSED BY:
Sharonne Salaam, Central Park 5 mother, Justice 4 the Wrongfully Incarcerated
Cindy Sheehan, 2012 Presidential Candidate
Abby Martin, Journalist, producer An Ocean of Lies & The Empire Files
Fernando Velazquez, Informativo Pacifica
The Lynne Stewart Organization
The New Abolitionist Movement
Dr. Suzanne Ross, International Concerned Family & Friends of Mumia Abu-Jamal
Sara Flounders, International Action Center
The International Action Center
(more to come)
WHO IS BEHIND THESE ANTI-DEMOCRATIC BYLAWS?
THIS IS WHAT THEY DID TO WBAI, NYC: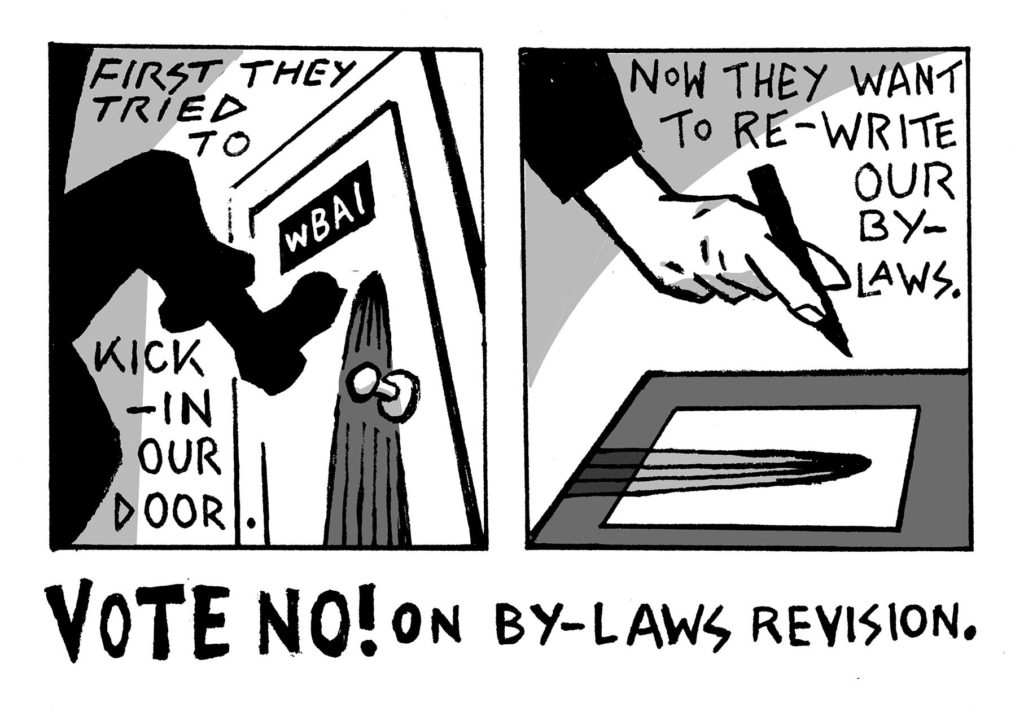 Read about the illegal Coup at WBAI here https://www.wbaifightback.org/
=====
If you do not get your e-ballot by Feb 18 or paper ballot by Feb 20…
Click here to request a paper ballot, replacement e-ballot or new e-ballot