Pacifica Fightback conducted its 5th virtual national Town Hall on Saturday, January 30, 2021 at 3:30 PM Pacific (5:30 Central/6:30 PM Eastern).
We intend to conduct a monthly town hall for the foreseeable future on the last Saturday each month.
The program on Jan. 30 included a look at US "foreign policy", militarism and intervention, with speakers about resisting U.S. imperialism through Indigenous and African-led grassroots movements across the Americas, Caribbean-wide campaigns for reparations, rural and farm workers' struggles, women's leadership, and youth participation, moderated by KPFK unpaid staff broadcaster Jeanette Charles (former LSB member), a noted international solidarity activist focusing on Latin America.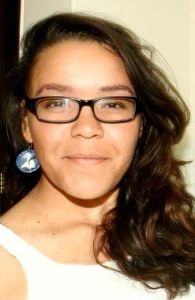 Panelists:
Pambana Gutto Bassett, Havana-based, Co-director of the Witness for Peace Solidarity Collective Cuba Programme.
Tanalís Padilla, Associate Professor of Latin American History at MIT & member of the Chiapas Support Committee
Erika Takeo, Coordinator, Friends of ATC (Rural Workers Association), Nicaragua
Moderator:
Jeanette Charles, PhD student in Latin American and Caribbean History, at the University of California, Los Angeles & founder of Black internationalist project Ìyá Global
The first half also looked at the threat of a new cold war, and the use of anti-communism and red-baiting to promote it, with a presentation by Sara Flounders, Ralph Poynter and Steve Zeltzer, a former KPFA unpaid staff programmer, as a bridge to a discussion of obstacles to Pacifica's recovery. There will be time for call participants to comment and ask questions about these important themes
The second half explored how even within Pacifica, gatekeeping in support of US interventionism, and open red-baiting, linked to the forces behind or supporting Bylaws replacements eliminating democratic governance at Pacifica, have taken place, violating the Pacifica mission and its historical role, and weakening all our stations. We will also look at what we as listeners and other members can do concretely to put the stations and the Foundation on more secure financial footing.
How can we rebuild our membership and listener base? How can we increase our impact on pressing issues of war and peace, survival during the pandemic, and freedom of speech? Again, there will be plenty of time for input from everyone on the call, and to identify accountable actions we can take moving forward.
Our last town hall at the beginning of January (postponed because of the holidays) drew over 100 listener and staff members, and so did this one. A recording of the zoom call will be available here soon. If you look at the posts for the previous town halls, you will find videos posted of those past efforts.